Reductions, discounts, surcharges to the rates, prices of City Centre Apartments Aparthotel, apartment hotel in Budapest
Hostel in Budapest, serviced apartments, hotel room with bath in the downtown of Budapest
Season surcharges
Surcharge for late arrival


Reductions, discounts
Reduction of the national holiday around March 15th, 2015
Let's remember the heros of the Budapester street boys from 1956 !
Advent and Christmas promotion for lovers !
Long term rental reduction


Periods with season surcharge in 2016.
Please add these surcharges to the list prices !
During season we cannot give discounts.

10 % surcharge
on every thursday, Friday and Saturday,
from January 4th to 10th,
Easter,
from April 30th to May 4th
from August 1st to 12th and from August 19th to 22ndt

20 % surcharge
from August 11th to 18th,
from 28th December to 3rd January 2014. for New Year's Eve , min.stay for four nights.
Minimum stay is two nights during the summer high season in August and four nights in the New Year s Eve season.

Surcharge for late arrival
We can only receive guest after 10 p.m.to 12 p.m., if he pays 10 %, but from 12 p.m. to 02 a.m. 20 % surcharge. We require the first night's rent in advance. More info


Discounts, reductions

In the season we cannot give any discount !
Several discounts and seasonal promotions at our web site cannot be given together, only one during one stay.
Please note we cannot give these reductions automatically.
Our company is facing a difficult situation with the hight costs and high taxes.
Please refer to the reduction upon upon arrival as following.
Precondition for receiving any discount is: making a reservation online and verifying your e-mail address by the link of our software message and verifying our personal confirmation in an e-mail.
Make sure you are going to show it upon arrival in our reception.


Reduction for long term stay
Our staff gives following discounts for long term rentals in case the total rent for the whole stay together with the deposit for the keys will be paid in cash in one amount upon arrival
- for longer stay than 8 nights 4 %
- for longer stay than 12 nights 5 %
- for longer stay than 24 nights 15 %
- for longer stay than 30 nights 25-40 %
In the heating and tourist season we can only give the lowest discount. Regarding dates please see the periods with surcharge.
In case of prolongation of stay the guest keeps the discount received for the first part of his stay. More info here.

Reduction for the holiday revolution in March 15th,1848
We provide 10 % reduction one night and 15% reduction for two nights stay between March 13th and 16th,2015 in accordance with the general conditions of reductions.

Let' s remember the heros of the Budapester street boys !
Remeber with us and get 20 % reduction from October 22nd
tol the end of the resistant fight, November 15th .




Advent and Christmas promotion for lovers !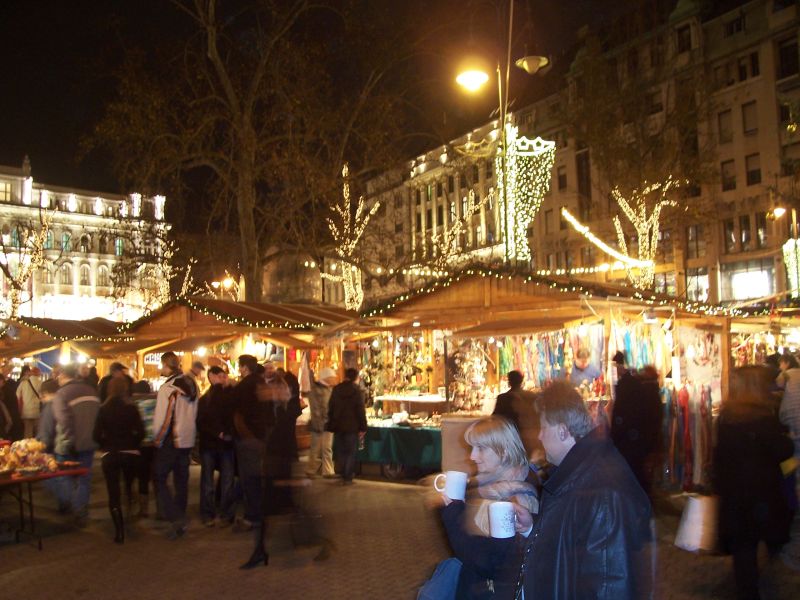 Couples and also groups which person number is divisible by two, receive 8 % reduction from November 15th to December 28th from our double room and fourbedded room prices even for one night.
Take a walk on Budapests lit up streets and Christmas markets, get an unforgetable experience for your life long !
Find good bargains and save money in Budapest !

This reduction cannot been drawn together with other discounts and requires verified online reservation. Please print this reduction and show it upon arrival in the reception.



Reduction for online booking, reservation
We offer 10 % reduction for online reservation, under the condition, that you will not call us, just use our web site form for making a reservation.
We consider as an online booking, when you fill in the reservation form at our website and send it online to us. You will receive a confirmation from us. You verify this confirmation.
The reservation form completed by you will be also at the bottom of the confirmation.
There you can checked by yourself what you have ordered.
You are kindly asked to print thas verification out and show it to our assistant in the reception .

Attention!
The reductions cannot be drawn together and valid only with your verification to our confirmation.
Print this page and our confirmation received by e-mail out, show them in our reception upon arrival.
City Centre Apartments Budapest Inc. - apartment hotel in Budapest- wishes you
a pleasant stay in Budapest !
Main Page
Hotel booking in Budapest,hostel in Budapest, online booking hotel in Budapest,hotel reservation in Budapest,cheap hotel in Budapest, serviced apartment in Budapest,guest house in Budapest,accommodation in Budapest, budget lodging in budapest, rent apartment in Budapest , flat in Budapest available

©Copyright 2002-2018 - City Centre Apartments Inc. Aparthotel, apartment hotel in Budapest with serviced apartments in Budapest